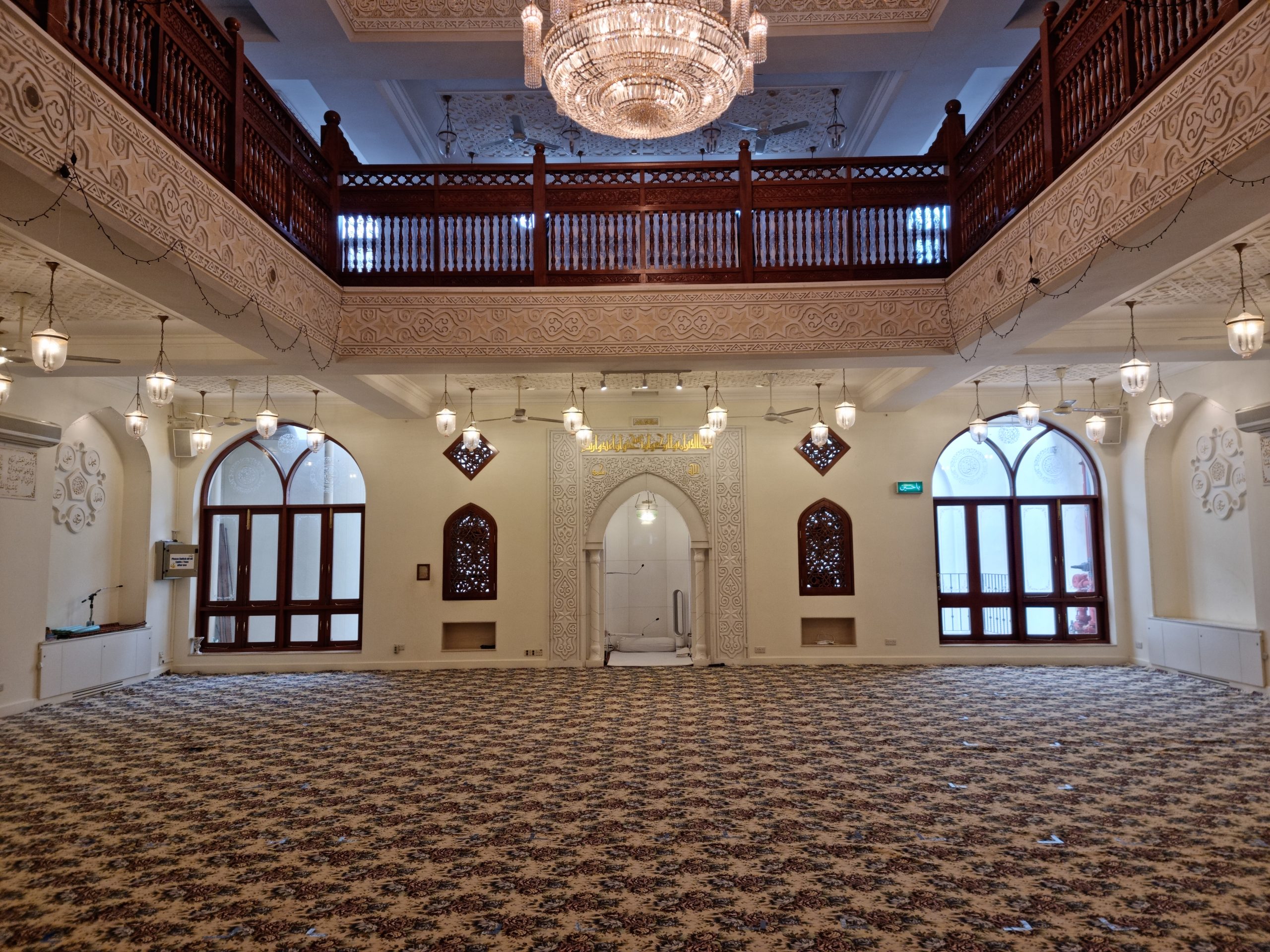 Oral history tells us that Dawoodi Bohra traders encouraged and guided by then Dai-el-Mutlaq came for barter trade travelling up to Indochina in the early 1850s and in the process passed through Singapore.
They brought from India cotton goods, leather, soap, ghee and oil and returned with spices, gold, Chinese silk and porcelain.
By the last decade of the 19th century, Dawoodi Bohras were establishing businesses in Singapore. Among the first families were Essabhai Motabhai, Abbasbhai Nakhoda, Sheikh Abdullahbhai, Esufallybhai Jafferbhai Motiwala and Tyebalibhai Sithawala. More Dawoodi Bohras arrived in the 1920's to either join existing firms or to start on their own. It was after World War 1 that a community of Dawoodi Bohras began to take form.
The land which our Masjid is built on was bequeathed by Essabhai Motabhai in 1895. Then it was a small masjid meeting the needs of our community. When our 51st Dai al-Mutlaq, Syedna Abu Mohammed Taher Saifuddin Saheb (R.A.) visited Singapore in 1952, He performed the laying of the foundation of a new masjid as shown.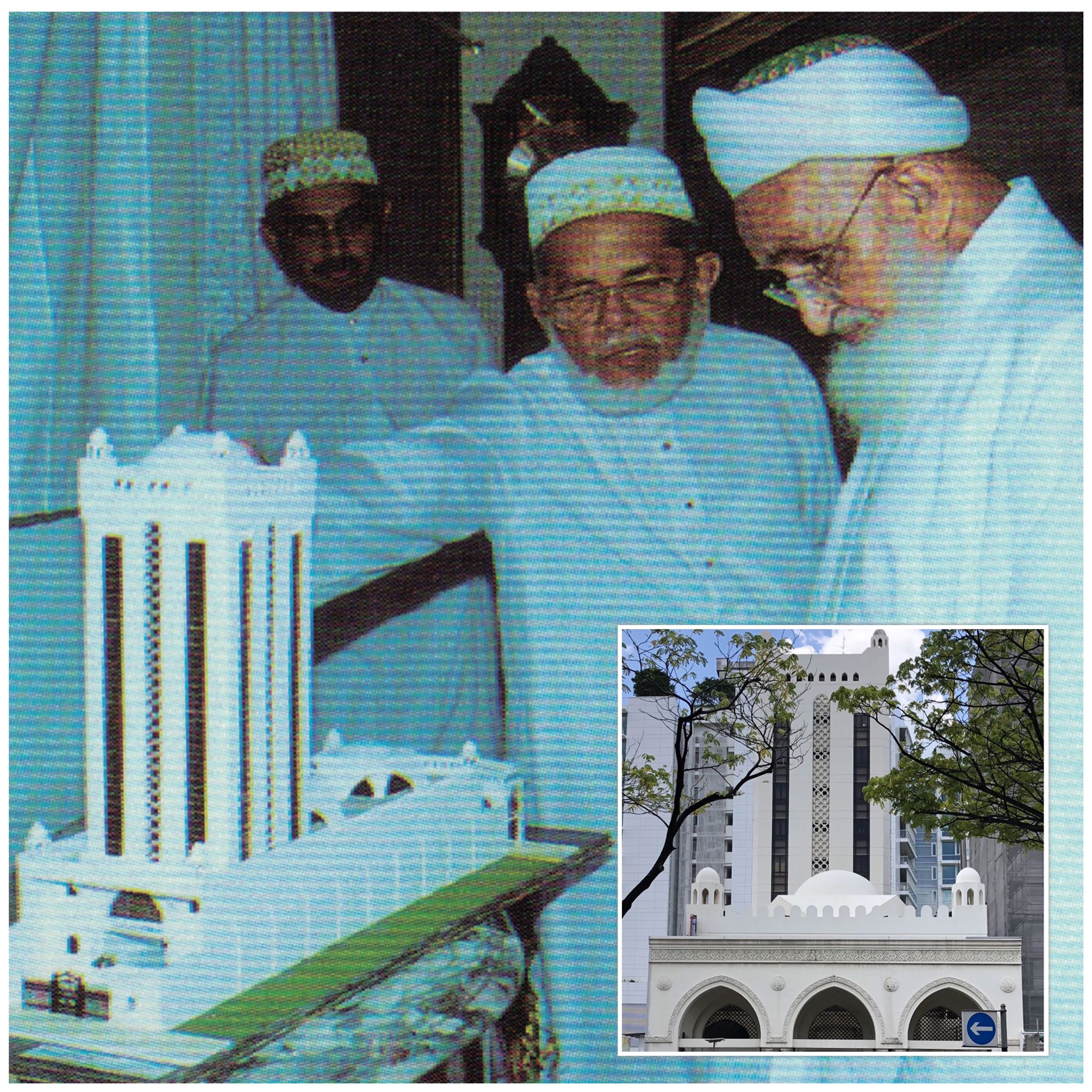 Over the years the Dawoodi Bohra community flourished and increased. The economic growth of Singapore brought with it many professionals to work & settle in Singapore.
In the late 1990's to accommodate the needs of a growing community a project to build a bigger Masjid was embarked upon. Al Muqaddas Syedna Abul Quaid Johar Mohammed Burhanuddin (RA) arrived in Singapore on 4th Rabiul Awwal 1418H (8th July 1997). During that visit, he laid the foundation of our current masjid. The foundation was laid on the joyous occasion of Milad-un-Nabi, 12th Rabiul Awwal 1418H.
On 6th Safar 1421H (10th May 2000), the Mumineen of the Republic of Singapore were once again bestowed with the barakat of Al Muqaddas Moula (R.A.)'s presence in the Republic of Singapore.
On 10th Safar 1421H (14th May 2000), the Iftetah of the current Masjid was performed by Al Muqaddas Maula (R.A.).
CREDITS
SingJamaat Website v3.0 has been jointly developed by:
Mulla Murtaza Bhai Shk Abid Bhai Kapasi, Lamak Bhai Shk. Qutbuddin Bhai Maimoon, Mohammed Bhai Rampurawala, Mulla Azhar Bhai Iylas Bhai Katib, Fatema Ben Mulla Abdul Qadir Bhai Shakir